Our Process
We're proud of the homes we build here in the Annapolis Valley, Nova Scotia.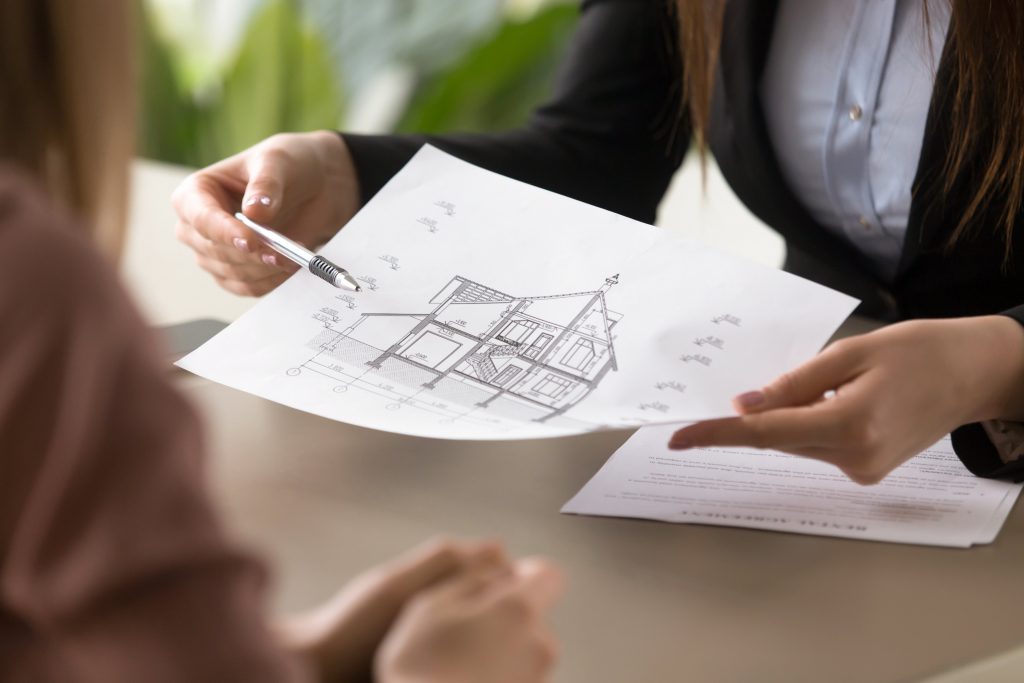 So, what is the typical Bentley Built Process?
Bentley Built typically utilizes a process that closely resembles a Design-Build construction method. Design-Build methods provide homeowners with a single point of contact for both the design and construction phases of their projects. A single entity, also referred to as the Design-Builder, in this case Bentley Built, holds sole responsibility for and manages every aspect of a build. From estimation, assessments and contractual agreements to architecture, engineering, construction and post-construction check-ins, Bentley Built handles everything while you sit back and enjoy watching your dreams become reality. Say goodbye to rushing around to half a dozen offices to properly coordinate your job, everything and everyone you need is in one convenient location.
Bentley Built's Whole-Home packages make starting the home construction process simpler and more stress-free than ever before, providing all the services and resources needed for your project. With all of the required services provided in-house, there's no need for you to stretch yourself thin dealing with multiple groups or companies simultaneously, allowing more time to focus on perfecting those personal touches on your new home.
If customization and control aren't your thing, we also offer great Turn-Key project delivery options as well! For a more in-depth look at our project delivery options, their many benefits, and more, check out our educational infographics in our Blog section.
Let's walk through our 8-Step process together:
Initial Consultation

So, you are considering building a new home! There are many ways to connect with us to discuss your project or ask any questions you may have, to make sure this decision is right for you. When you're ready, we are available to schedule a preliminary phone call, site visit, or other meeting options to discuss your current situation and how we can best meet your construction needs.

Finding Land

The next step towards your new home is finding the right piece of land. This is the canvas on which your project will come to life.

We can work with you to determine suitability of potential lots, and discuss the costs of developing on any given plot of land located Where We Build in Nova Scotia. There are many great subdivisions that we commonly build in, or we can work with any parcel small or large that has proper zoning for its intended use. There is no cost to you for this step.

Concept + Preliminary Budget

With your ideal land now selected, our team can accurately establish a full scope of work specific to the desired lot. To align the concept for your project with your desired budget, you can select a plan from our comprehensive library of pre-priced packages, or seek comparative pricing from a previously designed home. If you already have a full set of plans in hand from an architect or designer of your choice, we would follow this same process of determining the site costs specific to your lot, and applying them to your budget calculator.

Once the concept, site work and budget are all aligned, we can begin to dig into deeper details. We can also begin to help establishing financing at this stage. There remains no cost at this stage.

Confirming the Details

This is where your vision starts to take shape! We will begin to accumulate costs at this point in your project, and ideally you would own the lot or have a purchase agreement in place for it.

We start by confirming the assumptions from the prelim budgeting stage, and often perform some early site work such as land clearing, permitting, sewer + water, and more. We also begin the drafting and estimating process at this point, whether you choose to do so through our in-house services or your desired architect/designer. Once completed, you will have a fully designed home with specs and building agreements ready to sign.

This phase can take some back and forth to finalize all of the details. To ensure that each project has the best available assets at their disposal, you will be assigned to a specialized Project Manager from our skilled Management team.

Depending on the scope of work, this stage can carry costs of $500-3,500. As no contract has been signed to this point, we will inform you of any costs in each step before conducting them. There is no obligation at this stage other than costs you agree to proceed with.

Permitting, Scheduling + Finalizing

By this point, land transactions must be closed if not already owned. Only at this point can the agreements be signed. We also need to finalize all necessary permits, which allows us to start the construction portion of your project. This will lock you into our schedule and allow us to solidify a completion date. This is also the point where we require a deposit to continue further with the process. This is typically the first exchange of funds.

Construction

The construction stage is the point of the process where all your difficult design choice, planning and hard work gets brought to life by our skilled craftsmen.

There are many phases to this process, and you can be as involved or distant as you please throughout it. If desired, we can build your entire home with you in a different country, or we can arrange regular site visits to ensure every detail fits what you have envisioned. It's your dream, we just build it!

Substantial Completion + Occupancy

This is where you get to take possession of your new home!  We often refer to this milestone as the closing date. At this point, the home and all included work will have passed all necessary inspections, and your home is ready to move into.

Warranty Period

The warranty period for your new home is one (1) year from the date of possession, which is basically bumper-to-bumper.

A 7-year Limited Liability Warranty, as well as several additional product manufacturer warranties, is also in place once you take possession of the home.

Once the warranty period is over, we are still available and happy to answer any of your questions and concerns. We are still accountable for the integrity of your home's construction as well. This is just the point where maintenance responsibility shifts to the new homeowners and the contractual relationship ends, completing the process.
Want to learn more about our Design-Build or Turn-Key building options?