When Can I Start Building?
If you're thinking about building a home, two of your biggest questions are probably: 'When can I start building?' and 'How long does it take?'
We know how exciting it is to be thinking about the possibility of building, and we want to turn your ideas into reality as quickly as we can!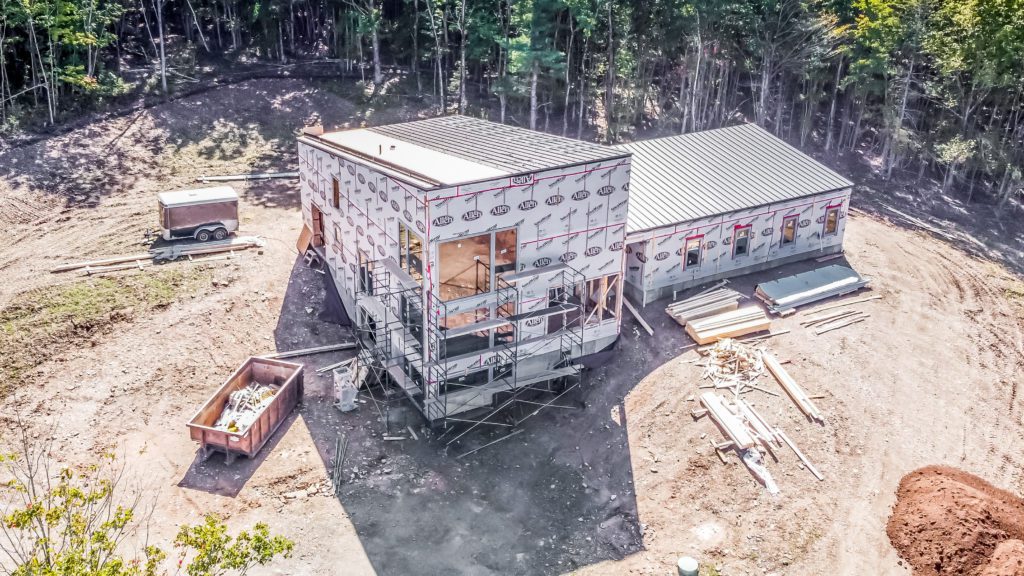 When can I start building?
When we start building your project depends on a few things.
If you already have land, great! You are one step closer to your dream home.
If you haven't found that perfect piece of land yet, don't worry. We can help you find a great spot to get started on. We have several subdivisions we commonly build in, or we can help you find land in the Annapolis Valley within the areas we build.
Once we have a location for your project, we will go over things such as concept plans, budgets, permits, and other technical details. Sometimes these things can take a couple months to iron out, but once they're done we can get to the fun part – building your home!
We find it best to start with a phone call and get the ball rolling that way.  Our sales and estimating staff work from their mobile office space and can do in person meetings wherever is convenient for you.

How long does it take?
How long before you see your home come to life?
Bentley Built operates year round, but ultimately, the weather dictates when we can start a project and can affect how long it takes.
Depending on the site location and soil conditions, we might not be able to do certain things, like excavate footings, after a certain point in the season (thanks to our lovely Canadian winters!). However, we do our best to work within the weather's constraints and to do what's best to make your project successful!
On average, house builds typically take about 5 to 6 months. With the planning stages, it can look a bit more like 8 to 10 months.
But whether you're coming to us with all your ducks in a row, or with just the start of an idea, we will work with you to plan out the best solution to meet you and your family's needs!
The takeaway?
Bentley Built is never too busy to get the process started on your dream home! The sooner we have plans in place and permits in hand, the sooner we can get started!
Are you ready to chat about your project? Get in touch!