Why Design-Build?
We get a lot of questions about our Project Delivery methods; specifically our Design-Build process.
Why do we prefer this method over others?
Why do our clients prefer this method?
How does it benefit the customer AND the construction company?
Is it the best option for me and my project?
Find these answers and more in our infographic below, that lays out some of the biggest advantages and benefits we and our clients enjoy through this innovative and stress-minimizing construction process.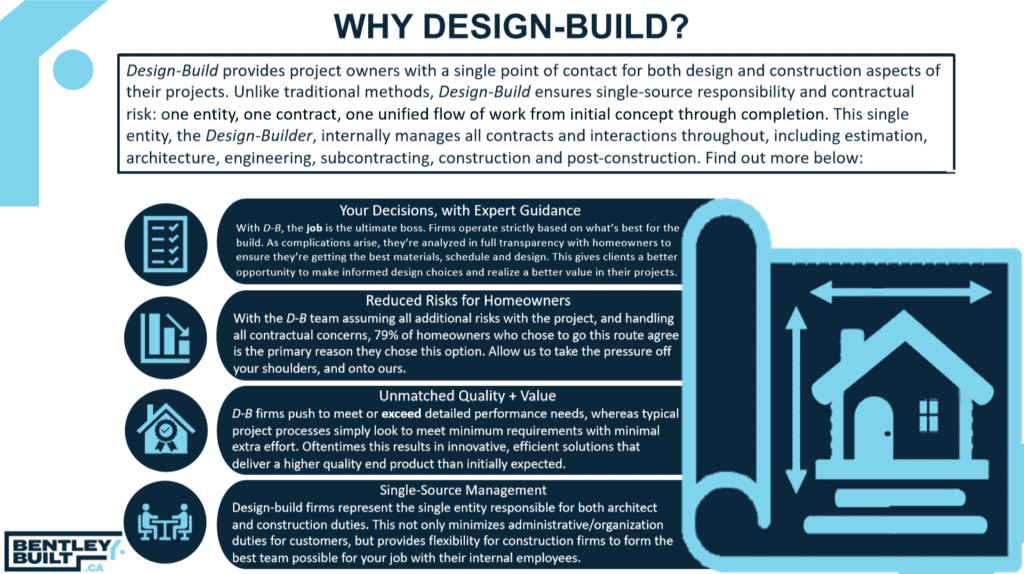 Still not sure? Please contact us with any further questions you may have regarding our Design-Build project delivery method!