Working With Our In-House Designer
If you're building a home with us, you can work with our designer to help make selections and make the process even simpler.
What do they help with?
Our designer is available to help with any part of the design process. That means things like material selection; colour palette; kitchen, pantry, bathroom and mudroom design; built-ins; lighting; flooring; tile; exterior finishes; fireplace; space planning; ADA compliance; scale of hard finishes; and lots more!
Our designer's creative direction can help bring your vision to life and help you make crucial decisions as a part of our pre-construction package. 
The goal is to take the stress out of building, while making sure your home aligns with your style for a cohesive look from the outside, in! We don't want your spaces to only look beautiful, but function to suit your needs for years to come.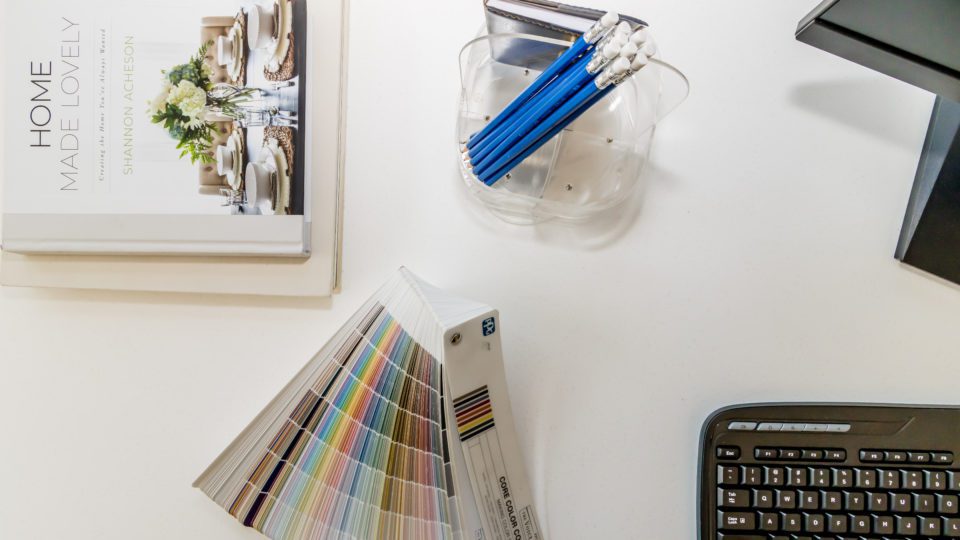 Is this service available to everyone?
Yes! Every one of our clients has the opportunity to meet with our design team, if you wish. It is optional, and you're welcome to opt out.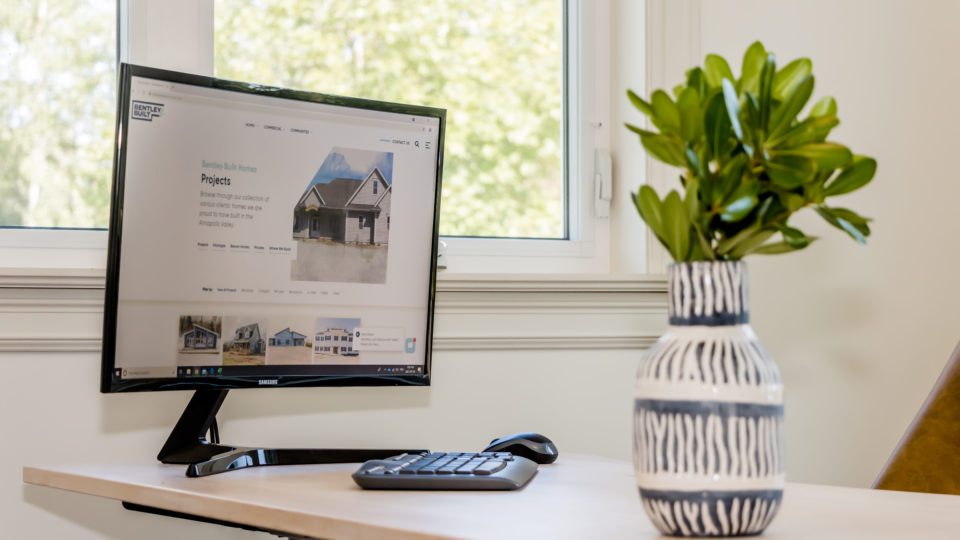 So, how does it work?
We kick off the interior design process after drafting is complete. Making finish decisions early on in the process gives us a clear snapshot to determine budget and avoid delays down the road.
As a part of our Welcome Package, you will be presented with a quick online questionnaire. This will give our team a foundation to start from and provide some insight about your lifestyle, style, and needs. You may have a clear idea of what you want already, or you may need a bit more coaching in order to come up with a vision – wherever you fall on the scale is perfectly fine! Once we receive your questionnaire response, we can dive into inspiration through Pinterest, magazines, and other mediums.
After this, you will be able to see your interior design selections in a 3D rendering before you commit.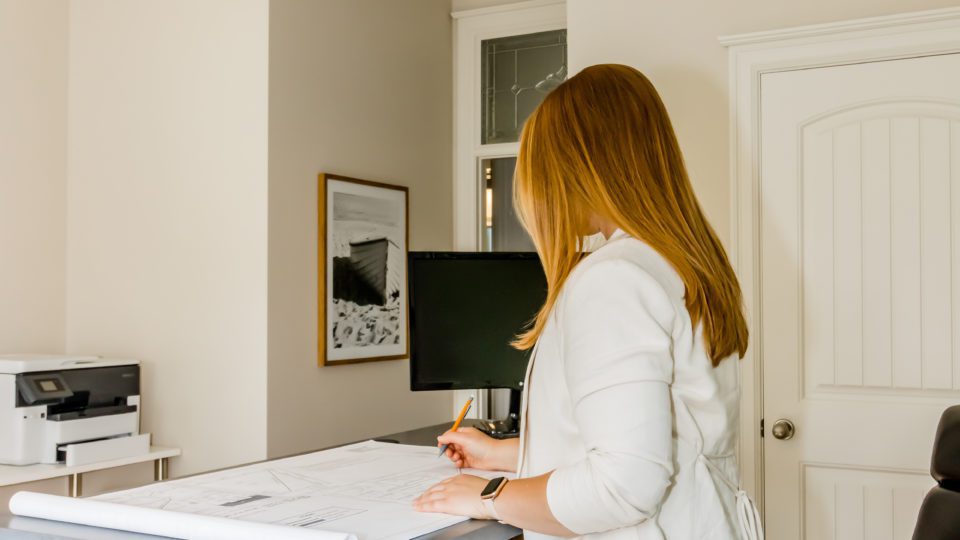 How often do we meet?
The amount of time spent with the designer varies from person to person. We will come up with a structure for meeting once we have more information about your design.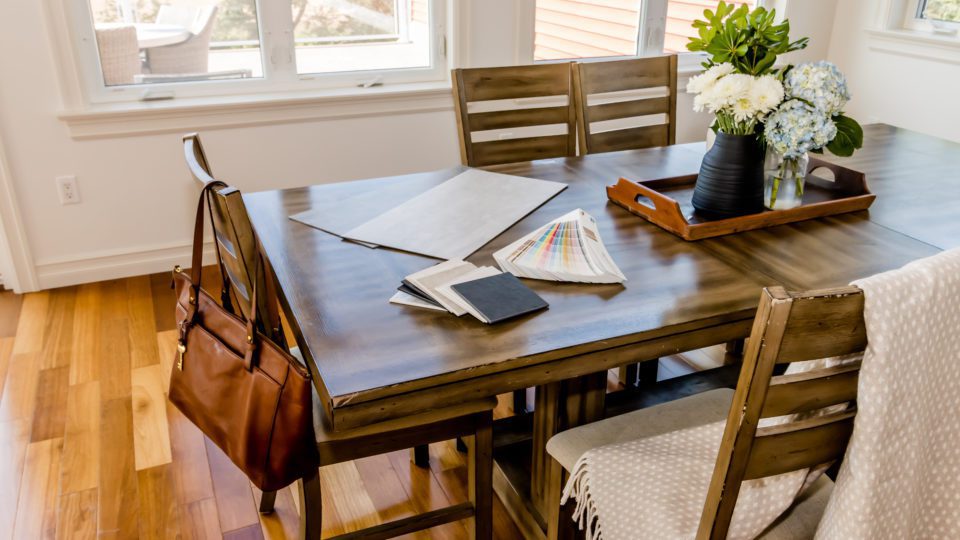 Let's talk tips.
So, what are some things to keep in mind throughout the design process?
Our designer Virginia Fynes says, "Don't be afraid to admit you need help!"
She stresses the importance of being honest about your likes and dislikes. It's much easier to make edits to a visual on a computer than a build in real time. It will save time, money, and keep the project on schedule by getting it right the first time!
She also encourages confidence: once you've made your decisions, focus on the decor and furnishings rather than doubting your selections. There are thousands and thousands of images online that may entice you to make changes to an already well thought out plan. 
Have more questions about the design process, or ready to book an initial consultation with our team? Get in touch!