Exterior Doors
Home building comes with lots of decisions, and one of those decisions is your exterior doors!
You may not have even considered that there are different options and choices when it comes to exterior doors, but there are!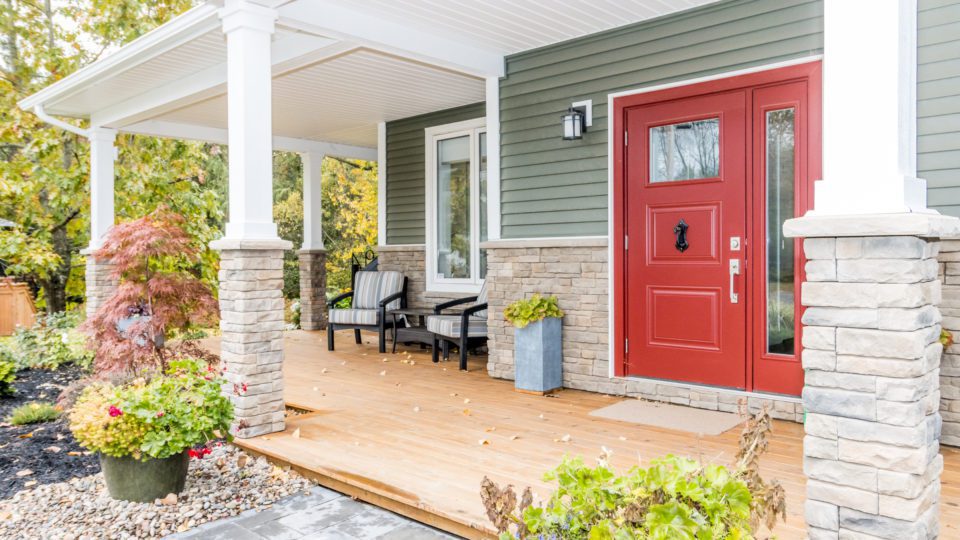 We suggest going with outswing, rather than inswing exterior doors for two main reasons.
Reason one? They're more energy efficient!
When wind is driven against an outswing door (and we all know we can get some high winds here in Nova Scotia!)  the slab is pushed tighter to the weather stripping and the seal is improved. Whereas with an inswing door, the seal gets worse. 
Also, with our thicker than normal exterior walls (10-14″ thick), there are additional complications associated with an inswing door, which can be overall eliminated by choosing outswing!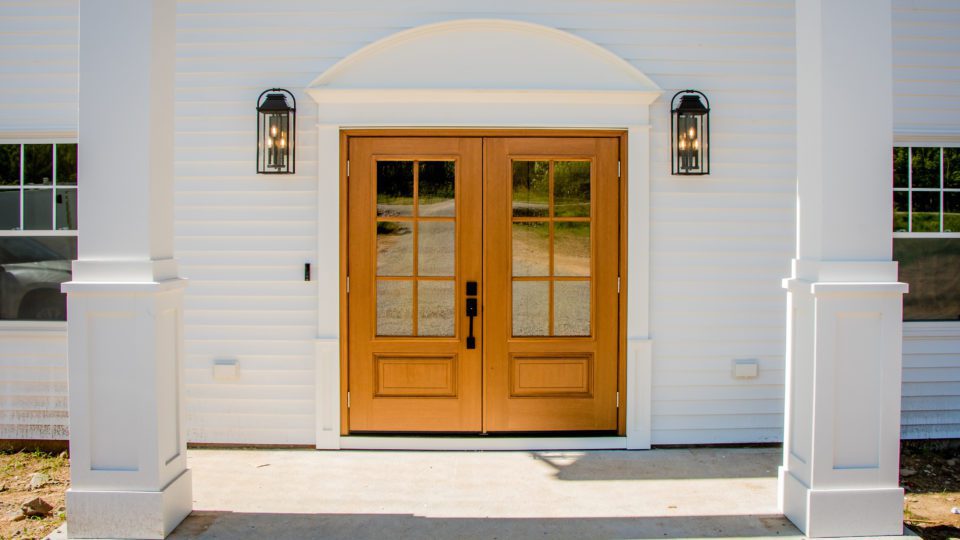 What types of exterior doors can I choose?
There are several types, but here are a few of the most common:
Steel slab is the most common type of exterior door and is very cost effective.

Wood doors are expensive, can require maintenance, and are typically poor on energy performance. However, they look fantastic!

Fibreglass is probably the best choice from an energy efficiency level, but they are relatively expensive. They can also look quite dull as-is, although for an additional cost, they can be stained and treated to

look

like a wood door.

What else should I consider?
At least one entry door (usually the main door), as well as the door from the garage, needs to be 36″ wide.
You also need to consider door placement and protection. Ideally, front doors fall under a deep overhang. For a two storey house, consider integrating a shed roof over the door in your design. Snow drift (thanks, Nova Scotia winters!) can become an issue, so the more protected your doors are, the less problems you'll have with them, and the less other issues over time.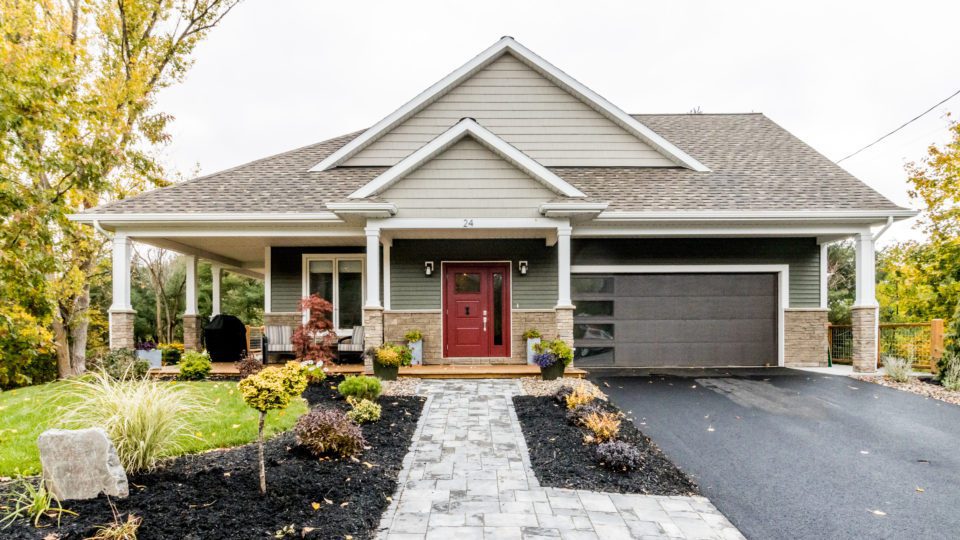 Our team is here to help you every step of the way, so don't worry about having to make these decisions on your own. Have more questions? Send us an email!